Welcome to HisChurch2!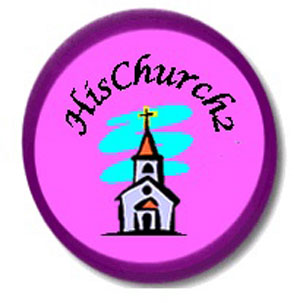 A Place where you can come and learn new things. All the Articles and Study Topics are written by Earl Davis, a Vietnam Veteran, Marine and a Minister of the Gospel. He is also the President/Agent of Our Nam Vet Outreach Ministry for anyone interested in learning more about the Vietnam Veterans and what they have been through and are still going through! Be sure to check out our other website. If you know a Vietnam Veteran be sure to tell them
WELCOME HOME!
Mission Statement
To provide a point-of-contact for Vietnam Veterans, families of Vietnam Veterans, and those interested in Vietnam Veterans by providing spiritual help and fulfilling spiritual needs with membership open to all..
==================================================
A Prayer of New Beginning 
Dear Heavenly Father,

I come to you with a repentive heart.  Your word says, "him that cometh to me I will in no wise cast out." (John 6:37).  So I know You won't cast me out, but You will take me in.  And I thank You for it. 

You said in Your word, "Whosoever shall call upon the name of the Lord shall be saved." (Romans 10:13).    You also said, "if thou shalt confess with thy mouth the Lord Jesus, and shalt believe in thine heart that God hath raised Him from the dead, thou shalt be saved.  For with  the heart man believeth unto righteousness; and with the mouth confession is made unto salvation." (Romans 10:9-10).

  I believe in my heart that Jesus Christ is the Son of God.  I believe that He was raised from the dead for my justification.  And I confess Him now as my Saviour and my Lord because Your word says, "with the heart man believeth unto righteousness", and I do believe with my heart.  I have now become Your righteousness in Christ as You said, "For He (You) hath made Him (Jesus Christ) be sin for us, Who (Jesus) knew no sin; that we (me) might be made the righteousness of God (You) in Him (Jesus Christ ) (II Corinthians 5:21) and I AM SAVED.

I thank You, Father, for a new beginning, In Jesus' Name,

Amen and Amen.

Signed____________________               Date____________

Location__________________________________________